Brittany Wilborn
Biography
Brittany Wilborn is an amateur author who will never cease to amaze you. As a young mother pursuing her career in Criminal Justice, she is not your typical 25-year-old. Her favorite joy is spending time with her beautiful daughter. Helping others is something that she was destined to do, the pure reason why she has started putting her thoughts to paper so that you, the audience, can gain something from your experience of reading her works. Brittany currently resides in Pensacola, Florida with her daughter. Feel free to follow her on Facebook at www.facebook.com/BooksByBrittany , Youtube at www.youtube.com/user/BooksByBrittany, or on Twitter @BooksByBrittany for more information and updates on new releases, as well as coupon codes for discounts or even free copies of her ebooks.
Where to find Brittany Wilborn online
Books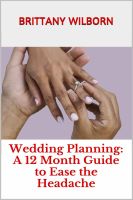 Wedding Planning: A 12 Month Guide to Ease the Headache
by

Brittany Wilborn
Did your mate finally pop the BIG question? Did you say yes? Well if so, you are in luck. Included in this guide, I will cover things I recommend should be done starting a year before your BIG DAY. You will find a month by month guide full of tips and tasks that will hopefully help alleviate your headache and the stress that comes along with planning not just any wedding, but your wedding.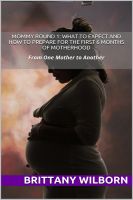 Mommy Round 1: What to Expect and How to Prepare for the First 6 Months of Motherhood
by

Brittany Wilborn
Are you expecting?Are you a first time mom that recently gave birth?Do you have a lot of thoughts running through your mind? Well, you are in luck.The Mommy Rounds series are guides for mothers to help with the stress and the unknowns.In this particular series, Mommy Round 1, you will find loads of useful information pertaining to the first six months of motherhood.
Brittany Wilborn's tag cloud