Iris McQueen
Biography
Iris McQueen, the author, is a certified nurses aide, who has many hobbies. She has assisted elderly people for many years. Her inspiration for doing this book came from her mother who died from lupus at the age of twenty-one. She was diagnosed sixteen years ago. The author wrote this book based on her personal experiences and wanted to share them with you. The author resides in Fayetteville, North Carolina with her husband, three children and grandchildren.
Books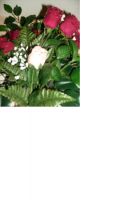 Encouraging others coping with lupus You are not alone
by

Iris McQueen
Take Control of your life You will discover while reading Being diagnosed with lupus is not the end How the author struggled with the illness and never gave up. Inspirational passages and scriptures throughout the book.Living with lupus you are not alone.
Iris McQueen's tag cloud