Brad A. White
Biography
Brad A. White is the pseudonym for an author who lives in the U.S., where he is married to his real-life muse. When not writing, he enjoys reading, wargames, being a dad to his sons, and running roleplaying sessions.
Books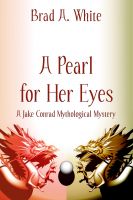 A Pearl for Her Eyes
by

Brad A. White
His last case ended with three legendary Muses buried on a hillside. Now private detective Jake Conrad is trying to put his life to rights with an ordinary case - proving to a millionaire that his young wife is straying. But the mythical world now knows about Jake. When a dragon wants Jake simply to find his missing pearl, how can he refuse the job? Of course, nothing involving dragons is simple.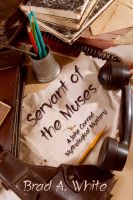 Servant of the Muses
by

Brad A. White
Jake Conrad is a two-bit detective in the City by the Bay. For twenty dollars a day - plus expenses - he'll take your case. When Jake's assistant Clio vanishes, one mysterious redhead wants her found, but others want to make sure she's lost forever. If he can't figure it out, his hero's journey may be over before it begins in this noir mythical mystery.
Brad A. White's tag cloud