Brent Swartzlander
Biography
Brent Swartzlander, PT, DPT, OCS is a 1987 graduate of the University of Illinois at Chicago physical therapy program. He has practiced in several different settings with emphasis on outpatient orthopedics. In 1999 & 2009 Brent earned his Orthopedic Certified Specialty recognition from the American Board of Physical Therapy Specialties. He completed the Transitional Doctor of Physical Therapy Degree Program at St. Louis University in December of 2005. Brent is a practicing outpatient physical therapist and teaches evidence based seminars nationally with theraPTeach seminars Inc. He has dedicated himself and his career to educating professionals and the public on health, wellness and wellbeing.
Smashwords Interview
Books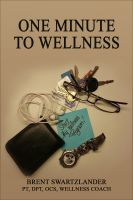 One Minute to Wellness
by

Brent Swartzlander
This book is written for those who want the short and sweet version of what they can do to begin incorporating health and wellness into their lives. The segments of this book are meant to stand on their own as a brief and direct discussion of issues related to mind, body and spirit. It should be used to start your personal path to wellness based on the most recent scientific research.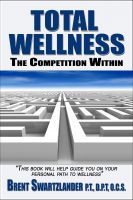 Total Wellness: The Competition Within
by

Brent Swartzlander
Total Wellness:The Competition Within is a new release for those seeking real answers to their questions about health and wellness. Find what you are looking for in life. This book will help you find what you thought was missing. You will discover how to become more fullfilled, more content and less strtessed. The interdependence between mind, body and spirit is the key to changing your life.
Brent Swartzlander's tag cloud