Brittany Wyatt
Biography
Brittany Wyatt is a New Mexico resident who has been writing poetry of all styles since her childhood. She has a great love of writing and expressing thoughts through words. She is a stay at home mom busy with managing a house, homeschooling, continuing education in Psychology, and many hobbies such as rug braiding, sewing, reading, and of course, writing. Her desire is to publish many poetic works of various theme and to eventually become a funeral director once her children are grown.
Where to find Brittany Wyatt online
Books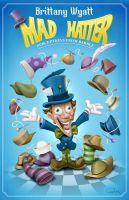 Mad Hatter: Perceptions from Babble
by

Brittany Wyatt
The theme of this book is to show how the world might appear through the eyes of an insane mind. It is filled will comical, nonsensical poetry but some tell great truths. These truths illustrate that often those considered "mad" are the ones who can see truth in its purest and simplest form, both sharper and clearer. There is much to be learned...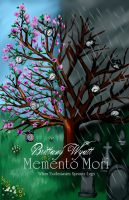 Memento Mori: When Ecclesiastes Sprouts Legs
by

Brittany Wyatt
A book of reflection on the brevity of life. The poetry searches through the feelings of those about to die, those who have faced the death of a love one, those who question the meaning of life, and those who are simply beginning to understand the shortness of time.
Brittany Wyatt's tag cloud