Bruce J. Berger
Biography
My short stories and poems have appeared or are forthcoming in print and on-line in a variety of literary journals, including Raphael's Village, Black Lantern, Prole, Jersey Devil Press Anthology, The Awakenings Review, Black Magnolias Literary Journal, Midwest Literary Journal, Bellow Literary Journal and others. I have four story collections published on Amazon for the Kindle: "Nate & Adel and Other Stories," "Adel's Journal and Other Stories," "To Hide in Athens and Other Stories," and "Community and Other Stories," in total a 17-story linked collection about the life of Adel Miller, a young woman from Brooklyn who loves Jackie Robinson and suffers from schizophrenia, and her family and friends. Also available on Kindle: In Pursuit of Happiness," the story of a new rabbi taking the helm of his first congregation, and "That First Strike," an account of senior baseball and rememberances of a father. When not writing fiction and poetry, I practice law in Washington, DC at the firm Hollingsworth LLP. Follow me at http://brucejberger.wordpress.com
Where to find Bruce J. Berger online
Books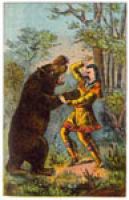 Specific Intent (A Short Story)
by

Bruce J. Berger
What does justice require, when an unusual string of events leads to a bloodbath and yet the law seems to hold no answer? When a police officer's life and the life of his partner seem to be at stake, how careful must he be when confronting a suspect thought to be armed and dangerous?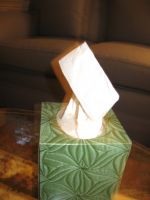 Enlightenment and a New Appointment (A Short Story)
by

Bruce J. Berger
Visit with Adam and Dawn -- well, maybe laugh at them and smile knowingly -- as they try to work through surprising marital difficulties on the eve of their 25th wedding anniversary. Will Dr. Wil, their therapist, unlock the mystery? Will Adam's folks visit when they're not wanted? Will love conquer all?
Bruce J. Berger's tag cloud