BurtonBurns091478
Biography
My name is Burton E Burns. I am currently in my mid thirties and have writing for about ten years. I have currently published two books to date. My first, Burying Hatchets was a memoir from growing up from a troubled past, filled with drug and alcohol addiction and growing up knowing that I was adopted and finally finding out the whereabouts of my birth parents and with the reunion finding just where the addictions stem from. My second is called A Maiden's Hell and although it is fiction it deals with the sensitive matters of sexual abuse.
Where to find BurtonBurns091478 online
Books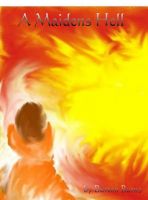 A Maiden's Hell
A Maiden's Hell is a fictional tale of how one woman struggles with abuse throughout her life. How that abuse soon affects every aspect of her being, her views on how she she's herself, her future relationships, and giving issues of trust.
BurtonBurns091478's tag cloud