CL Cook
Biography
C.L's passions for writing stems on her desire to invite her readers on an adventure of thinking regarding core values, societal issues, and complex relationships. Her dream is to inspire and engage readers to do great things for good reasons. As an author who cares about the experience of her readers, C.L. Cook is determined to have memorable characters and well-crafted plot lines. She is most known for her children's books, but has recently been working on breaking through the young adult and new adult fiction barrier. Ultimately, C.L.'s life goal is to encourage other people that anyone is capable of influencing change to better humanity.
Where to find CL Cook online
Books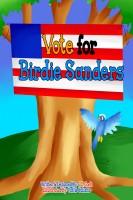 Vote for Birdie Sanders
by

CL Cook
(5.00 from 1 review)
This political cartoon book is a fantastic addition to any collection. Learn about Birdie Sanders journey to become President of the United Nests, while getting to know his policies and what what he represents. Not paid for or affiliated with Bernie Sanders or his campaign.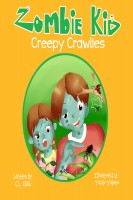 Zombie Kid Creepy Crawlies
by

CL Cook
Searching for creepy crawly bugs is one of Zombie Kid's favorite things to do. One day he has to share his favorite hobby with his zombie sister. Learn with Zombie Kid the importance of patience and being kind to your siblings as he teaches his sister how to be an expert bug catcher. This book is a great addition to any kid's collection!
CL Cook's tag cloud