Roscoe Born
Biography
After studying journalism at the University of Kansas, where he was managing editor of the student daily, Born wrote and edited for Kansas newspapers until he joined Dow Jones & Co. as a member of the Washington Bureau of the Wall Street Journal. When Dow Jones launched a pioneering newsweekly, the National Observer, Born became a founding editor. An artistic success but a commercial failure, the Observer folded, and Born became Washington editor of another Dow Jones publication, Barron's. He later served as a writing consultant to the Detroit News. His memos to the News staff were the basis of his book, THE SUSPENDED SENTENCE: A GUIDE FOR WRITERS (Scribner's, Iowa State University Press), which was favorably reviewed. The Christian Science Monitor said "it has already earned its place next to Fowler on the short shelf of classics for writers." He lives in Sykesville, Maryland.
Books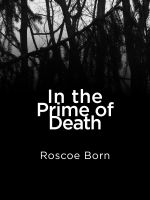 In The Prime of Death
by

Roscoe Born
(4.60 from 5 reviews)
When divers bring up a well-dressed corpse from the Brook Hollow Community Pond, fear grips the residents of the upscale exurban enclave—mostly Boomers at mid-life. It takes the creative mind of Matt Hapgood (one of the community's few elders), plus the derring-do of a younger neighbor and friend, to discern a meticulously planned kidnap/murder plot, but in time?
Roscoe Born's tag cloud