Ken Ford
Biography
Ken Ford has been writing military books for over 25 years. To date (May 2014) he has 35 titles to his name. His original career took him from the Physics laboratories of Southampton University to a position in middle management within British Telecoms, with numerous experiences as a road-bound traveller along the way. He began his full time writing career in 1992. He now lives on the outskirts of Southampton in southern England with his wife Valda. He spends most of his time writing when he is not annoying his three grandchildren Katelyn, Adam and Joseph, with boring tales of his adventurous past. (his two daughters Amanda and Joanne have heard it all before and are beyond boredom). Oh, and he also supports Southampton Football Club from his seat in the stands. By the way, his profile picture is ten years old!
Smashwords Interview
Books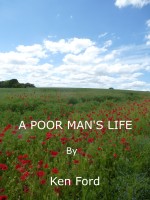 A Poor Man's Life
by

Ken Ford
(4.00 from 1 review)
Richard Ford was an agricultural worker who should have disappeared into obscurity, leaving no record of his existence save a slight hollow in an English churchyard. But he left a significant voice of his time of poverty in the annals of the Houses of Parliament, when he was interviewed by government inspectors looking into the effect of the new Poor Laws in 1837. This is the story of his life.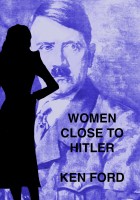 Women Close To Hitler
by

Ken Ford
Price:
$1.99 USD.
Words: 42,390.
Language: English.
Published: June 20, 2014
. Categories:
Nonfiction
»
History
»
War
The women who were close to Hitler spent their lives amongst the elite of the nation. They loved and respected him to an extent that it is now hard to believe possible. Many of these women, such as Eva Braun, Geli Raubal and Unity Mitford are well known, but there were many, many more women - mistresses, secretaries, confidantes and companions - that also managed to get close to Hitler.
Ken Ford's tag cloud