CT Robinson
C.T. Robinson from Covington, TN. Born to Lashanda Robinson and Rob Williamson. My maternal siblings include Tedric, Silkia, and Colliar Robinson. I graduated from Covington High School with honors in 2001. I attended Tennessee State University where I graduated magna cum laude and received a B.S. in Psychology. I received a Master's in Counseling while graduating summa cum laude from Trevecca Nazarene University. I furthered my education at Vanderbilt University where I received a license as a RN. I currently serve as a sales/ operations manager for a network of dual diagnosis treatment facilities. Also, I work on a part-time basis as a detox/psych nurse. I love to cook, lift, run, and cycle as hobbies. I enjoy fatherhood and family is what means the most to me. I love being a Robinson and wouldn't trade those guys for anything. I'm a member of Kappa Alpha Psi Fraternity, Inc.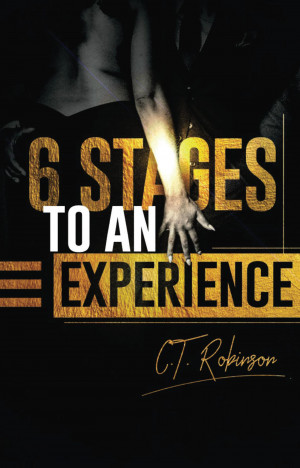 6 Stages To An Experience
by

CT Robinson
This book is a journey through the life of a promiscuous man. It's a depiction of how passion and desire tricked infatuation to believe it could love. Experience the ups and downs, the thoughts and emotions of a ladies' man while witnessing his desire to change.