Chance Windworth
Biography
I am 53 years-old, recently semi-retired, and ready for anything the world throws at me. My passions, apart from the obvious ones, include afternoon tea and crumpets, English Premier League football, and films starring Sigourney Weaver(!)
My main challenge in living is writing a truly good poem and a memorable short story. I hope to look back one day and see that I will have achieved those remarkable feats.

Ciao.
Books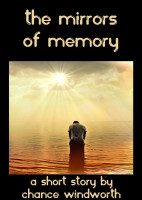 The Mirrors of Memory
by

Chance Windworth
For every memory we have, we have a counterpart that sees events from a different vantage point. In the dynamic of sharing similar experiences, we can heal and begin to see again that life is both precious and good. This is a short story of ~1250 words, for adult audiences owing to nudity.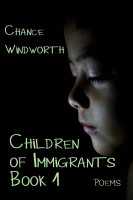 Children of Immigrants Book 1
by

Chance Windworth
Newcomers face the challenge of leading their children to remember the old ways, and embrace the new ones in the lands they enter. These three sample poems look at the experiences of young boys, as well as a recollection of ancient immigrants. Written from memories of my own childhood in Ottawa, these poems illuminate and entertain, leading to meanings both personal and universal. General reading.
Chance Windworth's tag cloud