Candace Gold
Biography
Candace has been a freelance writer for over ten years, having been fortunate to have over 170 stories in print. Her work has appeared in Woman's World, CHICKEN SOUP FOR THE KID'S SOUL, A Hint of Seduction, the publications of Sterling/ Macfadden, Dorchester Media, and others. Candace's story, Beneath the Velvet Moon, is featured in the P.E.A.R.L. nominated Blue Moon Enchantment. The Greatest Gift of All is in Holiday in the Heart, and her full manuscript A Heated Romance is now currently available.
Where to find Candace Gold online
Books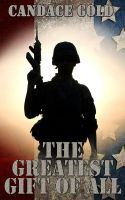 The Greatest Gift of All
by

Candace Gold
A Short Military Story - After having been jilted by her fiancé, Claudia wasn't in the mood to go to any dance but once there met a guy too good to be true. Things progressed nicely until he was called up to serve in the Iraqi war and Claudia's world fell apart again when he was reported MIA. *** Well written and emotional - have the tissues handy! Lovely.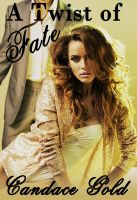 A Twist of Fate
by

Candace Gold
Is there a love so strong it could weather all storms? When Susan Blaine meets Joseph Maisel, she knows he's the man she wants to spend the rest of her life with. Love blooms, but differences in their religious and cultural backgrounds chip away at its foundation. However, it is the discovery of who her biological father was that destroys their love, driving them apart, until fate steps in.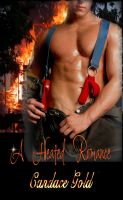 A Heated Romance
by

Candace Gold
As a woman firefighter, Marcie O'Dwyer can never let down her guard. I might cost her life. However, Ray Smith just might slip past her defenses. He poses the biggest threat...to her heart. Hard-hearted, Ray Smith has sworn never to fall in love again. Only, Marcie is slowly working her way under his skin. Passions burn as bright as the fires they fight!
Candace Gold's tag cloud