Candace Palmer
Biography
Candace Palmer's erotica walks readers through well-developed stories that entice, heighten anticipation to an aching level, and then explode in primal pandemonia. A writer of the finest order, Candace's erotica will satisfy time and again.

Stories appeal to heterosexual couples, lesbian couples, swingers, and straight single men or women. In short, she writes to a wide variety of audiences.
Books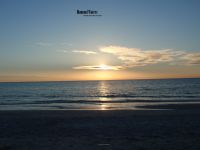 Diamond Waters - A Sultry Short Story for Sailors, Novice and Expert
by

Candace Palmer
Whether you sail or not, this sultry story aboard the "Mon Amie" will fill your sails. Well-developed characters and storyline navigate you through uncharted waters, reading your thoughts and painting a picture you'll want to experience time and again. Primal expression explodes in pandemonium, rocking the innermost pleasures few people rarely speak of.
Candace Palmer's tag cloud