Carl Hubrick
Biography
Carl Hubrick was born in Auckland, New Zealand. After graduating from Canterbury University he became a television director for the NZBC, at CHTV3 in Christchurch.

He attended Christchurch Teachers' College in 1977, and over the years has taught at primary, secondary and adult levels.

Carl is married with four grown-up sons.

The Hubrick Family home was "red-zoned" (unsuitable for rebuilding) after the February 22nd, 2011, Christchurch earthquakes. The land the house was built on had suffered badly from liquefaction. Carl and his wife now live in Rangiora, North Canterbury, New Zealand.
Books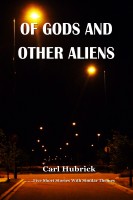 Of Gods and Other Aliens
by

Carl Hubrick
(5.00)
Gods and aliens are topics we usually think of as being outside our understanding. But are there not such 'alien' parallels in our own world? Teenagers are often alien to all but their peers. The male is mostly contrary to the female. The values of one culture can be an abomination to another. These five short stories are the first in a series that dip into these themes and gently explore them.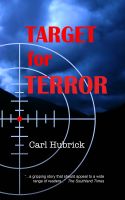 Target for Terror
by

Carl Hubrick
(4.50)
First published by National Pacific Press. "...a gripping story that should appeal to a wide range of readers..." The Southland Times. When four young people go on holiday to the Southern Alps of New Zealand, they are expecting to have fun exploring the mountains. But on a hiking trip they come across a wounded man - a man who is being pursued by his would-be killers. What should they do?
Carl Hubrick's tag cloud