Carol Berg
Carol Berg has lived a large portion of her life in realms of mystery and adventure—Middle Earth, Camelot, Amber, Wonderland, Harry Dresden's Chicago, Jim Chee's New Mexico, Cheltenham racetrack and the colleges of
Oxford, Cold War Berlin, the Welsh borderlands, River Heights, and Marvel's version of Hell's Kitchen. Though she earned a degree in mathematics at Rice University, in part so she wouldn't have to write papers, she took every English course that listed novels on the syllabus, just so she would have time to keep reading.
Somewhere in the midst of earning a second degree in computer science at the University of Colorado, a software engineering career, and raising three sons, a friend teased her into exchanging letters written "in character. " Once Carol started writing fiction, she couldn't stop.
Carol's epic fantasy novels, and those written by her alter ego, Cate Glass, eighteen in all, have earned national and international acclaim, including the Geffen Award, the Prism Award, multiple Colorado Book Awards, and the Mythopoeic Fantasy Award for Adult Literature. Carol lives in Colorado at the foot of the Rocky Mountains with her Exceptional Spouse, camping, hikin', bikin', binge-watchin' good stuff, and readin'.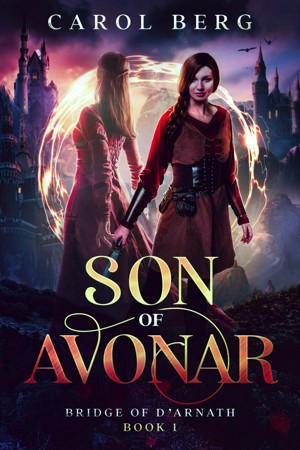 Son of Avonar
by

Carol Berg
An encounter with a mute, violent young fugitive forces a disgraced noblewoman onto a path of anguished memory and ancient riddles in a race to unravel the mysteries of his identity, his mission, and a danger that could shatter the very foundation of the world.