Terrel Carter
Biography
Terrel Carter, the son of Jamil Al-Mahdi and Tonya Skief, was born in Philadelphia, PA on February 4, 1969. Because of his mother and father separation he was raised by his mother and her husband John Skief. Although his family situation wasn't a traditional one he was still provided all the love, support and nurturing that a growing boy could receive.
By the time he was a teenager all the love and support from his family wasn't enough. To stem the tide of negative influence that flowed out of the crack-cocaine explosion that inundated inner cities throughout the country during the decade of the eighties. Ensnared in a deadly face pace environment of drugs and material confusion. All the promise and potential of his young life was put on hold as the streets consumed him.
By the age of twenty-three, Terrel was hopelessly lost. It would all tragically culminate December of 1992, when he was tried and convicted of second degree murder and condemn to a mandatory sentence of death by incarceration.
For the past twenty-two years of confinement, Terrel has not succumb to the negative influence that prisons foster and maintain. Instead he has been motivated by the tragedy of his circumstances to redeem himself. His soul mission in life, is to help heal some of the damage he has caused in his community.
One of the ways he has discovered this can be accomplished is through his writings with his novels Guilty Reflection Revised Edition & Guilty Reflection II War of the Souls. Terrel hopes that other young men who are living trouble lives, can learn from these narratives and change their lives.
Terrel also have two more books coming soon, Tainted Souls & Lord What Was I Thinking, poems and personal essays. He can be reached by mail at;
Terrel Carter BZ5409
PO Box 244
Gratersford, PA 19426
Books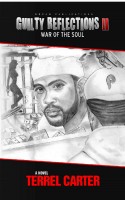 Guilty Reflections II War Of The Souls
by

Terrel Carter
Guilty Reflections - War Of The Souls , picks up where the first one left off. Follow Rafique as he battles with himself over choices that could lead to, freedom, incarceration or death.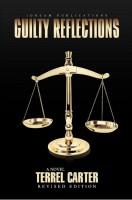 Guilty Reflections Revised Edition
by

Terrel Carter
Guilty Reflections is a story about Rafique Johnson, a young man who is not ready to trade his world of money, sex and drugs to become a slave to the Pennsylvania Criminal Justice System.
Terrel Carter's tag cloud