Cheryl Lee
Biography
Cheryl Bonita Lee, was born July 20, 1970 in Smithtown Long Island, New York. Her family moved to Brooksville, Florida when she was very young. She grew up in a household of nine children being next to the youngest sibling. She started writing poetry and songs at a young age. Her teachers would often tell her that she had such a bright imagination and had a very inquisitive mind and that she should continue to write. Cheryl enjoys writing books and loves to write music also, she has written a numerous amount of unpublished songs that inspires her to keep going. She would move to Salt Lake City, UT. Where she met and married her husband now of 15 years and they have four beautiful children together. Cheryl along with her husband pastors Full Gospel Deliverance Center in West Valley City, UT. She has always enjoyed writing all of her life and encourages others to do so. "We all have an untold story, whether published or not it is our choice to share it with the world; I choose to share." Thanks to my family and friends for their love and support.
Where to find Cheryl Lee online
Books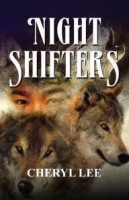 Night Shifters
by

Cheryl Lee
Ever had the feeling you were being watched? How about feeling someone walking behind you or perhaps following you only to look over your shoulder to see no one is there. How do you explain the unexplained? You look into the darkness and see eyes staring back at you. The nightmares that you have are so real you wake up with torn sheets and pillows. Be ware they are all around us.
Cheryl Lee's tag cloud