Myrvin Ellestad
Biography
Dr. Myrvin Ellestad has built a life worthy of respect and admiration, both in his professional career and in his personal endeavors. In addition to being in the forefront of heart-related medical developments, he has enjoyed membership in many prestigious medical organizations, won awards too numerous to list here, and served in top positions in hospitals and university faculties. An octogenarian as of this writing, he remains very active in his personal and professional life. Dr. Ellestad lives in Southern California with his wife and large family of grown children and grandchildren.
Where to buy in print
Books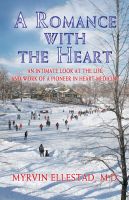 A Romance with the Heart
by

Myrvin Ellestad
This true story of a journey from small-town boy to highly respected heart specialist, is filled with life's insights and triumphs—and an insider's look at how heart medicine developed and evolved in the 20th century. The book's genuineness and honesty will engage you; its historical revelations will fascinate you.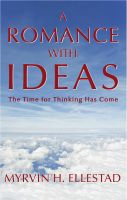 A Romance with Ideas
by

Myrvin Ellestad
Can we convince our youth that appreciation of the ideas that came from the past, combined with the innovations of the present, will reveal a new reality? That new concepts will make life better for us all? Although we have learned a lot from studying history, I feel that our ideas today lead to our understanding of each other and are changing the way we live.
Myrvin Ellestad's tag cloud