Chele Cooke
Biography
I'm an independent Sci-Fi/Fantasy author based in London, UK. My first book, Dead and Buryd, is on sale, and I am working on the sequel. My novel length fictions are Sci-Fi and Fantasy, but I also have a collection of short stories of multiple genres available for free via my website CheleCooke.com As a reader, I'm rather eclectic. The Harry Potter series was a big influence in my desire to become a writer, and I regularly stay up all night reading books I love.
Where to find Chele Cooke online
Series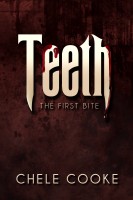 Books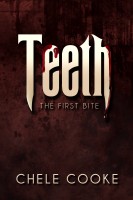 Teeth
by

Chele Cooke
Medical student Thomas wakes up in a blood-drenched basement room, with no memory of how or why he got there. Spencer has the answers, and now he must train Thomas to follow the rules of being a vampire – under the watchful gaze of his own mentor. Can Spencer teach Thomas to master his new powers, before he's turned from predator into prey?
Chele Cooke's tag cloud