Cheri Crystal
Biography
Cheri Crystal is a healthcare professional by day and writes erotic romances by night. She is a native New Yorker who was born in Brooklyn and raised on Long Island. Recently, Cheri has crossed the pond to live in the United Kingdom with her loving wife. A day doesn't go by that she doesn't miss her three kids, technically adults, but thanks to Skype and lots of visits with her family, she enjoys living in England's southwest coast. Cheri began writing fiction in 2003 after reviewing for Lambda Book Report, "Just About Write"," Independent Gay Writer", and other e-zines. She is the author of "Attractions of the Heart", a 2010 Golden Crown Literary Winner for lesbian erotica. In her spare time, she enjoys swimming, hiking, viewing wildlife, cooking, jigsaw puzzles, and spending quality time with family and friends.
Where to find Cheri Crystal online
Books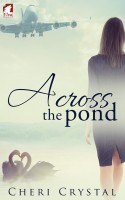 Across the Pond
by

Cheri Crystal
Betrayed by her previous girlfriend, Janalyn isn't looking for another relationship, especially not one separated by an entire ocean. But when she meets a Brit named Robyn, desires Janalyn thought were gone resurface stronger than ever. But Robyn's a bit of a player and Janalyn's a bit gunshy. If Janalyn does venture across the pond, will love be her life preserver?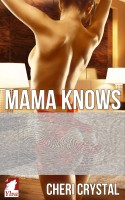 Mama Knows
by

Cheri Crystal
At thirty-five, Rue still lives at home and isn't looking for a steady job or a steady relationship. But then her mother buys her a trip on a chartered singles' tour in Europe. On a bus with a bunch of chatty breeders, Rue is prepared for boredom. As she and a feisty gal named Billy share a heated encounter on the ferry to France, Rue begins to think that maybe Mama really knows best.
Cheri Crystal's tag cloud