Cheryl Doucet-Surette
Biography
Cheryl Doucet-Surette is happily married from a small Nova Scotian village, with a passion for gardening, pets and her 3 not so small children.An avid volunteer, she enjoys many past-times and working full time in the education system. Known not to shy away from challenges she wholeheartedly poured her own spirit into her new accomplishment, her first novel in a 7 part series.
The story first breathed its first and became an all consuming fire to her and practically wrote itself, stay tuned for Book 2,Emerge, released June/July 2013.
Books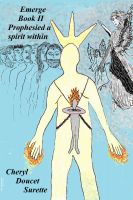 Emerge (Prophesied a spirit within Book II)
by

Cheryl Doucet-Surette
The clock ticks as the search begins, the prophecy begins to unravel. As time and chance happen for all. Selah and Daniel work together trying to move the new pieces on the chest board of life. Meanwhile unbeknownst to them the law of polarity propels the forces of darkness to arise, to work against them. For a limited time use code TN54A to receive Emerge for free.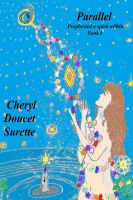 Parallel (Prophesied a spirit within,Book I)
by

Cheryl Doucet-Surette
Is it the beginning or ending of all as it is to be? When 16 year old, Selah Jones is unwillingly brought to see a fortune teller with her mom, it awakened a deep awareness of selah's hidden talent, which had lain dormant for years, no longer inhibited selah dives headlong into the unknown.
Cheryl Doucet-Surette's tag cloud