Christian Baines
Biography
Christian Baines was born in Toowoomba, Australia. He has since lived in Brisbane, Sydney, and Toronto, earning an MA in creative writing at University of Technology, Sydney along the way. His musings on travel, theater, and gay life have appeared in numerous publications in both Australia and Canada.

Dual passions for travel and mythology (both of which he attributes to growing up in Australia's bible belt) have sent him chasing some of the world's most feared monsters, including vampires in New Orleans, asuras in Bangkok, and theater critics in New York. His first novel, The Beast Without, was released in 2013, followed by his erotic short story, "The Prince and the Practitioner."
Books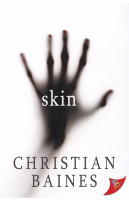 Skin
by

Christian Baines
One man trapped with an abusive lover, the other mourning a lover lost. The layer between them is thinner than that between the living and the dead…or justice and revenge.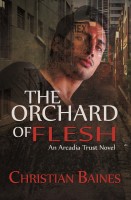 The Orchard of Flesh
by

Christian Baines
With two hot-headed men under his roof including his werewolf lover, a vampire tries to solve an increasingly lethal mystery while keeping Sydney's supernatural factions from the brink of war.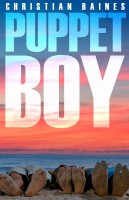 Puppet Boy
by

Christian Baines
A school in turmoil over its senior play, a sly career as a teenage gigolo, an unpredictable girlfriend with damage of her own, and a dangerous housebreaker tied up downstairs. Any of these would make a great plot for budding filmmaker Eric's first movie. Unfortunately, they're his real life.
Christian Baines' tag cloud