Christian Daniels
Biography
Christian Daniels; Pen name for K.T. Martina. To each of us are at least two side, the brave warrior and the timid recluse, the hero full of integrity and morals and the villain just trying to gain power, no matter the cost. Christian, I dare say, is the former, I don't see injustice as a downfall but more as an opportunity to exploit the shortcomings of those that rule and learn ways of taking that position from them to rule more effectively. I am the side that has no time for mercy of the guilty, only for the suffering. If your intent is cruel and destructive then I will obliterate you in fiction, and watch as the unoriginal rulers, without a unique though to call their own, copy literature as has been the case for many years. It is time that the guilty pay and the innocent receive their due, if there are any innocent left among us.
Where to find Christian Daniels online
Series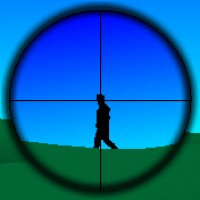 Books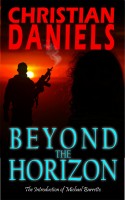 Beyond The Horizon
by

Christian Daniels
Michael has come back from the war in Iraq, a broken man. Now he has a new war to fight, and this time it's not for a faceless nation on the other side of the world, its for his children, but can he stop their biological father from destroying everything. There are no rules, no treaties, no Geneva Convention, no doubt what he must do.
Christian Daniels' tag cloud
Smashwords book reviews by Christian Daniels
A Glimpse Of Tomorrow on March 18, 2016



Loved this book, way better that I expected. Can't wait for another one.