Chynna Laird
Biography
Chynna Tamara Laird is a psychology student, freelance writer and multi award-winning author living in Edmonton, Alberta with her partner, Steve, and their three daughters, Jaimie (8), Jordhan (6), and baby Sophie (2) and baby boy, Xander (4). Her passion is helping children and families living with Sensory Processing Disorder and other special needs. You'll find her work in many online and in-print parenting, inspirational, Christian and writing publications in Canada, United States, Australia, and Britain. In addition, she's authored an award-winning children's book (I'm Not Weird, I Have SPD), two memoirs (the multi award-winning, Not Just Spirited: A Mom's Sensational Journey With SPD and White Elephants), and a Young Adult novel (Blackbird Flies). Please visit Chynna's website as well as her blogs to get a feel for her work and what inspires her.
Where to find Chynna Laird online
Books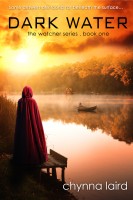 Dark Water
by

Chynna Laird
Sixteen-year-old Freesia Worth has a mystery to solve—the disappearance of her mother at their family lake house. Her traumatized sister Sage hasn't said a word ever since. The police have nothing but frustrating dead ends. But Freesia needs answers. With help from her secret crush Rick and a mysterious Goth girl named Mizu, Freesia searches for the truth. Will the lake keep its secrets?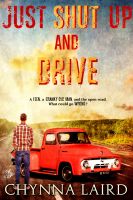 Just Shut Up and Drive
by

Chynna Laird
Eighteen-year-old Wil Carter lost his parents in a car accident when he was five. Ninety-five-year-old Gramps has been his only family. Now that Wil's ready to go off to college, the old man says he has things Wil needs to learn to be the man he's supposed to be. But the trip turns out to be more than he bargains for. One teen, one cranky old man, and the open road. What could go wrong?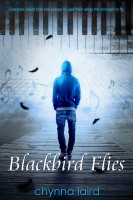 Blackbird Flies
by

Chynna Laird
Lily is a talented singer, but her struggles with drugs and bipolar disorder hit too close to home for Payton's comfort. And when her issues become all-consuming, he wonders if his music will be enough to carry him through. Warning: Contains adult themes such as suicide, bi-polar disorder, mental illness.
Chynna Laird's tag cloud