Cindy Toomer
Biography
Cindy Toomer spent her young adult years working at a government research laboratory. When she left the lab she founded a private school, served as the general contractor on her own home, and then eventually went to work for the local school district as an administrative assistant. Cindy and her husband I live in South East Idaho where they are the very proud parents of two adult children, a son and a daughter. The desire to write has been sitting on a low burner since Cindy was sixteen years old. With the encouragement of her husband and two children she wrote her first book, The Stockings Were Hung.
Books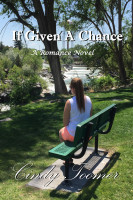 If Given A Chance
by

Cindy Toomer
Katie Hyatt was educated in the school of hard knocks. One lesson she learned, there are good and bad people. Katie isn't sure which category Steve Chase falls under. He is all the things she knows to stay away from. Steve Chase is drawn to the new office girl. Unfortunately, his reputation precedes him. Chances are for giving and for taking. Will Katie give Steve a chance or will she walk away?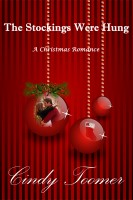 The Stockings Were Hung
by

Cindy Toomer
(4.67 from 3 reviews)
A heartwarming Christmas romance set in Sun Valley, Idaho. Sara Jackson and Terry Roberts paths merge and Terry is taken in by the delightful Jackson family. He embraces their Christmas traditions and unconditional love for each other. With family around and Terry by her side, Sara also learns to open her heart and love again. Let the Jackson's story be a reminder that love will always find a way.
Cindy Toomer's tag cloud