C. Mercedes Wilson
Biography
C. Mercedes Wilson is a freelance writer and entrepreneur. She is a member of The Writing and Publishing Group, and Crimescenewriters. Her fascination with writing began early, with a regular column in her junior high school paper, "The Arrow." More recently, she was the winner of the North Hennepin Community College Short Story Contest, 2013.

She has a large closely knit family who frequently inspire her work.

Ms. Wilson and her husband live in Fridley, Minnesota with two dogs and a pair of cats who allow them to stay (so far).
Books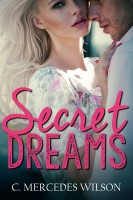 Secret Dreams
by

C. Mercedes Wilson
Julia Metcalf's chilling dream foretells the kidnapping of her wealthy best friend, Mae Arbeson. Mae's stepson Seth watches the police investigate in guarded silence. Detective Tony Lange is assigned the case. He finds Julia irresistible. Against protocol, he asks her on a date, during which he gets the news he knows will break her heart.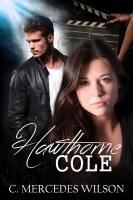 Hawthorne Cole
by

C. Mercedes Wilson
What would you do if you found a superstar's wallet? That is exactly what Isabel Rob-erts must figure out. She realizes that she can't return it to just anyone. Isabel takes a wild ride in her quest to meet the famous and gorgeous Hawthorne Cole. His agent, Kyle Sanderson, thinks she is a gold digger, and tries to convince her to give up the wallet so that he can be done with her.
C. Mercedes Wilson's tag cloud