Colm Burdette
Biography
I'm a family man, an official in an official capacity, by and by a fool, presently at peace and seeking to be convinced on time travel. I was born in Illinois, spent a number of years wandering here and there, presently in Illinois. I've been called autistic but the guy who said it apparently thought everyone was. I just happened to be the first. That man is dead now. I enjoy whatever I think will speed my ascent and mellow out the trip. Want more details?
Books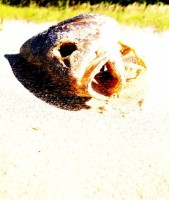 Rapid
by

Colm Burdette
(4.00 from 1 review)
A collection of poems written ten years ago in one day who what the hell? Why not put it out there?
Colm Burdette's tag cloud