Connie Gotsch
Biography
Connie Gotsch based the character of Belle on her dog Kiri. Connie was a resident of Farmington, New Mexico and worked for San Juan College as program director for KSJE, Public Radio for the Four Corners. In that role, she hosted the award-winning morning classical music show, "Roving with the Arts," and produced a segment for authors called "Write On Four Corners." She loved classical music and opera, and did many radio interviews with famous musicians. In cooperation with the Farmington Public Library, she created the story time program, "Cuentos Hahne and Tales" for kids and kids at heart. Her writing earned awards on both the state and national levels. Connie passed away on July 15, 2012.
Where to buy in print
Books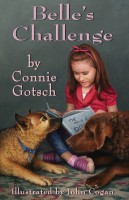 Belle's Challenge
by

Connie Gotsch
Belle and her owner Darcy find their new home in New Mexico very different. Belle's friends Painter and Misty are back home, there are no agility classes, and Darcy starts training Belle to be a therapy dog, whatever that is. In addition, one new neighbor, Emily hates all dogs! Can Belle overcome the challenges of being a good therapy dog, while handling the meanness she and Darcy face from Emily?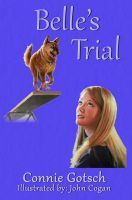 Belle's Trail
by

Connie Gotsch
Belle must learn discipline if she wants to stay with Darcy and her family.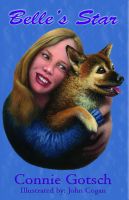 Belle's Star
by

Connie Gotsch
When Big Toby and his father abandon Belle at a store, 12 year-old Darcy and her Aunt rescue the frightened puppy. They show Belle a life with love and security. However, Belle thinks no human is worth trusting. When Bonehead and Big Toby reappear and threaten Darcy, her survival depends on the choice Belle makes.
Connie Gotsch's tag cloud