DC Hall
Biography
DC Hall is obsessed with argyle socks, the smell of books and believes he is the smartest person in the room. Granted he's usually alone when he thinks this but it still feels good. When his nose isn't stuck in a book, DC is usually writing or trying to teach his dog, Brooklyn, how to wash dishes (success remains elusive.) DC is from the south where the teas are sweet, distance is measured in minutes—not miles, and the skies are always Carolina blue.
Where to find DC Hall online
Books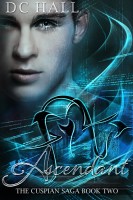 Ascendant
by

DC Hall
Fraternal twins Kendal and Kennedi Myles are desperate for their broken lives to return to a time when stolen kisses, football games, and an overbearing parent was normal. But being the most powerful Cuspians—a superpowered subspecies of humans—in America isn't exactly normal, and that time has passed from their lives forever.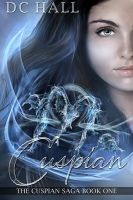 Cuspian
by

DC Hall
Twins, Kendal and Kennedi Myles are the envy of their peers with: a second string spot on the varsity football team, smartass but loyal teammates, miniature pores, and a killer spray tan. They had big plans for sophomore year, until their mother is slaughtered during a botched robbery.
DC Hall's tag cloud