Dominik P. Offermann
Biography
Born in Germany in 1986 I moved to Portugal with my family at the age of 11.

From very young I was fascinated with science fiction, creating alternate futures in my mind and playing out stories with toys or whatever else I had available. As I grew older, most of those ideas died and went forgotten. Other matured and grew. After I completed my education as a computer technician at age 21 I found work in Spain and moved there on my own. Solitude has granted me a lot of time to explore psychology and learn about the craft of writing. Over the years I started to work hard on my first novel, establishing my Earthborn universe and creating the first tale set within this world.
Books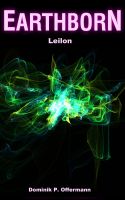 Earthborn - Leilon
by

Dominik P. Offermann
Within an undisclosed location, at an undisclosed time, a new life is born. This life is not of the kind we know but something new. Opening eyes to a world of which it knows nothing, it seeks answers to the many questions that come with existence itself. Just what is Leilon? Why was she created? What does reality have in store for her?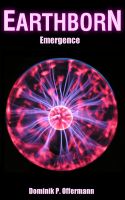 Earthborn - Emergence
by

Dominik P. Offermann
(3.00 from 1 review)
In the far future a dark fog emerges that threatens the end of humanity. Gil Tungsten, born and raised within a world were mankind has united under a single government faces a decision changing the rest of his life. He and his wife can either flee from planet Earth by joining the Exodus fleet, or become part of those who will go beneath the surface to wait out the dark storm.
Dominik P. Offermann's tag cloud