Devin Taylor
Biography
Using a pen name, Devin Taylor writes realistic Young Adult fiction. Devin is a writer and educator from the midwest and has been know to say with some frequency: "Literature reflects life, life reflects literature." Much of the literature being taught, however, doesn't reflect all KINDS of life. In particular, life beyond the norms. Witnessing a limited menu of quality material within the LGBT fiction genre has been Devin's impetus for creating fiction, and, in particular, gay/lesbian stories. "I hold near and dear that for every person there is the right book at the right time. Can't tell you how often I've witnessed the unique struggles of a gay student and wished I could direct her or him to a good novel or story. One that could provide support beyond my "Hey, been there, done that" talk. A story that could show: hey, you're not alone--there are many others in the same situation."
Books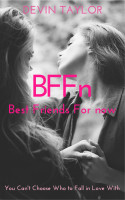 BFFn: Best Friends for Now
by

Devin Taylor
Elly and Sel: BFF. Inseparable since grade school. Now, in high school, Sel is pulling away from Elly as her feelings have changed. Sel finds herself wanting Elly in ways that definitely cross the BFF line. With her body more in control than her brain, Sel struggles to maintain control. The solution? Stay away. Or she just might do something stupid and risk losing her Best Friend forever.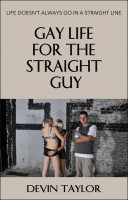 Gay Life for the Straight Guy
by

Devin Taylor
CAROLYNN and MORGAN's love is a secret. But they are done with living in fear of judgment. Done lying to parents and friends. They devise the perfect coming out at prom, but have to navigate around obstacles: how to work with CAROLYNN'S straight boyfriend, TREVOR and dealing with TREVOR'S unstable, ex-girlfriend, LIBBY whose life goal is to socially destroy all things TREVOR. It's complicated
Devin Taylor's tag cloud