Daisy Jane Maxwell
Biography
Daisy-Jane Maxwell began writing fiction after completing several university degrees and finding that she had much knowledge to share. She draws on information from both her science and arts degrees to incorporate details that explain and explore many of the curiosities the Guardians face in their lives as they journey ever forward through time. Daisy-Jane lives in stunning Tasmania, a most beautiful place to escape into the world of the Guardians whenever she can. As with most women this century, she finds herself with more duties than time to complete them, and relishes the time spent, however fleeting, absorbed in writing. She hopes that her readers find something inspirational, something instructional and something worth contemplating further in each and every book.
Books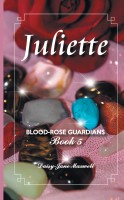 Juliette
by

Daisy Jane Maxwell
Juliette is the fifth book in the series Blood-Rose Guardians. It follows the experiences and self-exploration of Juliette through the course of one year as she engages with the responsibilities of both her human life and in her role as a Guardian. Juliette lives with her identical twin sister, Charlotte, in Australia's beautiful Queensland.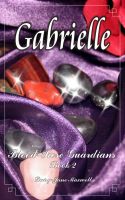 Gabrielle Blood-Rose Guardians
by

Daisy Jane Maxwell
Blood-Rose Guardians My name is Gabrielle Smith. I am one of six children destined to follow my mother, Elizabeth, The Blood-Rose Guardian, in her battles against those who would destroy our legacy. I know that is my duty; my responsibility, but I really hope to have some fun. This move to Australia is full of possibility and I think I want to embrace those possibilities.
Daisy Jane Maxwell's tag cloud