Daisy Miller Lee
Biography
Daisy Miller Lee was born in the USA but has lived and worked in Hong Kong for the past decade. She likes to eat (chocolate), laugh, doodle, hike (not to far or too long), travel, cook, sew, sleep in late whenever she can, and write stories on her lunch break. She would like to sincerely thank you for reading her story and hopes that you enjoyed it. Stay tuned for more! What larks & take care! dml
Books
At the Helena May, Week 2: The Snake
by

Daisy Miller Lee
Book 2 of the series, Suzie is back and on the attack for the biggest adventure that Hong Kong has ever seen! She was about to give up entirely until a new clue comes to light that proves to her once and for all that this adventure is her destiny. On Susie's caper into Hong Kong's mysterious past, there's only room for the brave and crazy, are you in?!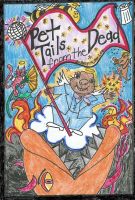 Pet Tails from the Dead
by

Daisy Miller Lee
When our pets leave us, they never go far away. They go to a wonderful place that the children are about to find out all about. Would you like to see what they saw? Hear what they heard? And go where they went? If so, then join the children in the guest bedroom to hear the pet tales and find out what happened before!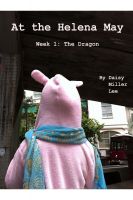 At the Helena May, Week 1: The Dragon
by

Daisy Miller Lee
Suzie always heard that the Helena May had many stories. Now, due to something she found, something she did, and some people she met, she's in the middle of a what's becoming a real whopper of a mystery. Suzie's supposed to be a star student and NOT such a snoop.She can't help but chase where the clues are leading even if it's getting dangerous. Join Suzie's caper into Hong Kong's mysterious past.
Daisy Miller Lee's tag cloud