Damian Miller
Biography
Damian was born in Indianapolis to parents who had absolutely no idea what they were about to get themselves into with me; he's an adventurer and a student of the humanities who has earned an Eagle Scout, and hold a master's degree in global history and bachelors of arts degrees in anthropology (archaeology and ethnography) and history. Suffering from an incurable case of fernweh, Damian has walked across Spain on the Camino de Santiago (Way of St. James) pilgrimage (and across Portugal for a second pilgrimage) and have traveled extensively internationally and domestically (Egypt, Ireland, and Turkey to name a few counties). This scoundrel has worked in a variety of diverse fields throughout his life, including lifeguarding/emergency response, teaching, and archaeology.
Where to find Damian Miller online
Books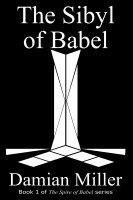 The Sibyl of Babel
by

Damian Miller
A scoundrel fleeing from his painful past, the daughter of the Holy Matron, and a grief-stricken ranger are brought together to investigate the ruins of an abandoned city, but in doing so they stumble upon a conspiracy set into motion decades before they were born. The trio must fight against monsters, treachery, and sorrow to survived a psychopath's plot to plunge the world into eternal darkness.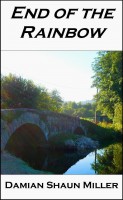 End of the Rainbow
by

Damian Miller
Alex has always felt the world was always against him, but this summer was supposed to be different. Unfortunately his parents had other plans in mind that will turn his life upside-down. He's sent to the last place he ever imagined. Swept into a whirlwind of self-discovery and adventure, Alex seeks the answer that will change his life forever: what lies at the end of the rainbow.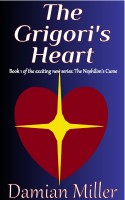 The Grigori's Heart
by

Damian Miller
The rain falls constantly, our punishment after fifty years of war that left the world broken. The same war when magic was reawakened and created monstrosities of spinning gears and flesh that now plague the world. I find myself in an Empire where lucre is more important than lives with a job I can't refuse. The heart of the grigori has been stolen and the world will burn unless it is returned.
Damian Miller's tag cloud