Daniel Cummings
My name is Daniel Cummings prisoner number AF-4891. I have been locked behind the walls of one of Pennsylvania's most notorious prisons for over 40 years. I grew up in Jacksonville Florida, my childhood was that of a normal child up to the point of my mother and father's separation. I am from a family of six sisters and I was my father's only son. My father was a hard working man who instilled strong family values that I still carry with me today. He was very protective of my mother and (6) sisters. I can still hear and remember the sound of his voice hollering out to me as we were going off to school, "Son take care of your sisters."
After my mother and father's separation, she struggled to raise seven children the best way that she could. She sent some of us to live with relatives, and some stayed with her. I was sent to live with relatives in Philadelphia, which is where I met my wife. My wife and our children are my life, and all the love and respect for women that my father instilled in me was then, and is still showered upon them, from my childhood, well into my adult years.
I was taught to protect my family. My wife is a rape survivor. The night that my wife was drugged and brutally raped, I did not run out looking to find the man who raped her. I did all the things that a law-abiding, tax-paying citizen is supposed to do. I immediately called the Philadelphia Police Department and reported her rape. In the great city of Brotherly Love, I cried out for justice, but the doors of justice was slammed into my face, and I was left feeling like a hopeless voice crying out into the wilderness. Five decades later, I find myself still crying out for Justice.
I have been locked behind these walls for over 40 years for doing what I thought was the right thing to do at that time to protect my wife. I felt that I had done all the right things by reporting her rape, but all we got from the Philadelphia Police Department was humiliation. That night I could not sleep, all I could think about was the humiliation we were going through.
I could not think straight, my mind just would not stop thinking about the gun that was put to my wife's head, and the bloodstains that were on her pants from vaginal hemorrhaging. I could not let go of those thoughts.
I was crying, she was crying, and nobody wanted to hear us. The pain and grief that my wife was feeling, the terror and anguish that encompassed my household compelled me to action. I had to do something to protect my family from further harm. On August 23, 1972, I entered the home of the individual who raped my wife and I shot him to death. For a number of years, I felt that my actions of taking the life of the man who raped my wife was justified, my radical religious views at that time conditioned me to believe that my actions of defending and protecting my family was what any real man would do.
However, through my many years of spiritual growth, I have discarded all notions that such extreme actions are justified. So where do I go from here. I will continue to pursue a commutation, and I will continue to reach out to the public for support, public pressure through letters and phone calls going directly to the governor's office is what got me my last hearing. The more publicity my case receives, the more support I will get from the public and the more help I receive from the public will have an influence on the Pennsylvania Board of Pardons decision to allow my case to go on before the governor for a reduction of my life sentence to a sentence of life on parole. I need a strong social network following to get the job done.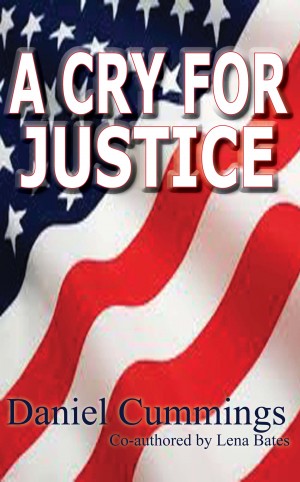 A Cry for Justice
by

Daniel Cummings
(5.00 from 3 reviews)
The story of Daniel Cummings was highlighted and given national exposure 20 years ago on the Geraldo Rivera Show entitled "Spouses of Rape Victims... " When the heinous crime of rape has been per¬petrated upon a man's wife, and the culprit has been identified by the victim, and that identity made known to the agents of law enforcement, it is reasonably expected that justice will occur.