Damien Stone
Biography
I am the dark of light, the chaos in your order. I am laughter in your misery, and the reality of all your nightmares.

But really I'm just some guy that wants to try to become a novelist, and my friend is willing to publish me if I actually finish anything. I currently have two books in the works. "Bittersweet Reality" which I am thinking is likely to be a stand alone novel, and "Life After The Fall: How It All Began" which would be the first book in the "Life After The Fall" series. At this time I don't know how many books the LATF series may end up being.
Books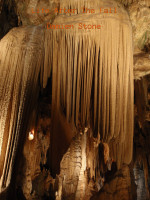 Life After The Fall
by

Damien Stone
"Life After The Fall" is a science-fiction novel about what happens after the fall of humanity, and how humanity manages to rise again.
Damien Stone's tag cloud