Vaya Dauphin
Biography
Seventeen year old Australian Scarlet Flint thinks her biggest problem is that she's telepathic. Until new images keep appearing as ink in her skin. And that's even before she agrees to move to New Zealand, just to make her aunt Sarah happy ...
There she learns that she is an Elemental, a half-human with special abilities gifted to her by Maori ancestors. Scarlet must control her burgeoning powers and uncover the secrets of her past, before she falls prey to deadly forces locked in an ancient battle, losing everything she has come to love ...
Books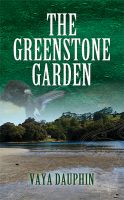 The Greenstone Garden
by

Vaya Dauphin
Seventeen year old Scarlet Flint is an Elemental, a mythological being: part human, half legend re-born. She doesn't think her life can get any more complicated, that is until she inherits extra-special abilities from her Greenstone Goddess mother. Hunted by other mythological creatures, Scarlet isn't sure she can protect herself, let alone those she loves.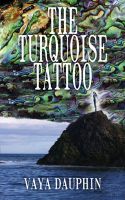 The Turquoise Tattoo
by

Vaya Dauphin
Seventeen year old Australian Scarlet Flint thinks her biggest problem is that she's telepathic. Until new images keep appearing as ink in her skin. And that's even before she agrees to move to New Zealand, just to make her aunt Sarah happy ... There she learns that she is an Elemental, a half-human with special abilities gifted to her by Maori ancestors. Scarlet must control her burgeoning powers
Vaya Dauphin's tag cloud