Dave Young
Biography
Dave Young was born in Edinburgh, Scotland in 1947. He has owned and managed many small businesses, dealing with people from all spectrums of life. He is a graduate of Visual Arts Cert 3 and Cert 4.
He came to Australia with wife and three children in 1984.
He has written a lot of short stories, many set in his home town of Edinburgh, both historical and modern day.
Although this is the first work to be published, he has other work, which may be published at a later date.
Dave is currently working on an 'underbelly' character set in the sixties and seventies. His character rises from a life of petty crime, in the rough and tumble of Edinburgh's night scenes, to one of notoriety.
Books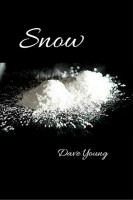 Snow
by

Dave Young
Set in Edinburgh in the early sixties we follow a character's start of life of petty crime involving drugs. Pills, speed being the new buzz word. Evolving to cocaine with a wild chase through Columbia and Florida. The post war generation is fighting all established and recognised convention. Epitomised by the emergence of The Beatles and Rolling Stones. You will be unable to put this book down.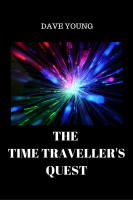 The Time Traveller's Quest
by

Dave Young
In 2015 working with the CERN Proton Accelerator, Edinburgh Physicist Ian Sinclair believes that time travel can become a reality. Meanwhile, back in 1999, posts were appearing on the Time Traveller's Institute message board - from a time traveller from the year 2036. Why was this time traveller here? What is his mission?
Dave Young's tag cloud