David Knote
Biography
My passion for writing has given me a place to give my viewpoints on how I see the world as well as create fiction to entertain. I love writing in all genres. As a fourth-year creative writing student, I've found inspiration in writing stories not so much about the plot but about characters. After my near-death experience in a fire that killed one person, I realized that I had to follow my gift to tell stories about what people go through in their personal lives with an exciting plot. My stories are meant to inspire on some level, which in turns inspire me to write more. I'm a father of three boys, in which two are grown, and when I'm not writing I'm studying, and when I'm not studying I'm enjoying a movie or television program. I love to travel with my family and see new places I can write about. When I finish my law degree I plan to travel to ancient places to give me the inspiration to write great fiction. I live in rural midwest where small-town culture and ways seep into my storytelling. Although I do not have any writing awards as of yet, my award comes from readers enjoying my work.
Books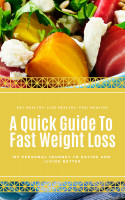 A Quick Guide To Fast Weight Loss
by

David Knote
Great weight loss tips so that you can get to exercising without confusion and misguidance.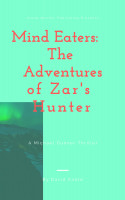 MIND EATERS: The Adventures Of Zar's Hunter
by

David Knote
Price:
$0.99 USD.
Words: 76,770.
Language: English.
Published: October 15, 2018
. Categories:
Screenplays
»
Sci-Fi
Without his memory completely intact, Michael Gunner must stop an Alien force from killing his wife and daughter, while at the same time, protecting himself from a secret society that wants to capture him.
David Knote's tag cloud