Joy Ross Davis
Biography
Joy Ross Davis is a student of the romance, lore, and magic of the back hills of Tennessee. She writes imaginative fiction featuring unusual angels as main characters. Her novel, Countenance, won a Silver Medal of Excellence in an international readers' awards contest while her novella, Emalyn's Treasure won a coveted Gold Medal from Readers' Favorites. She has lived and worked in Alabama for most of her life. She has a Ph.D in Creative Writing, and for many years, taught English at a local community college. She retired to become a caregiver for her mother who suffered from dementia. She wrote her first novel shortly after her mother's death. For several months in 2007, she lived in Ireland and worked as a travel writer and photographer. She lives in Alabama with her son and three rescue dogs.
Books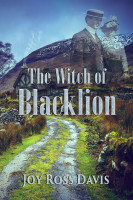 The Witch of Blacklion
by

Joy Ross Davis
The Witch of Blacklion follows the lives of two couples in a small Irish community in 1915. Rory and Mazey have a happy life raising their five-year-old son and helping out the town with their lush garden. A trauma causes Mazey to pull away from Rory and find solace in her painting. Richard is the new doctor in town who is immediately mesmerized by a reporter named Laura.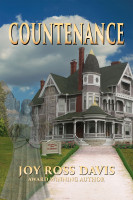 Countenance
by

Joy Ross Davis
Countenance is a suspenseful yet heartfelt story full of intrigue and unexpected revelations, where magic is made in the kitchen and angels can fall in love. Memorable characters inhabit a home that is more than it seems, and unwittingly prepare for a final showdown where forces battle for the souls of both those who reside there and the dead who cannot move on to the next realm.
Joy Ross Davis' tag cloud