DeAnn Sicard
Biography
As a recovering illiterate, DeAnn, finds writing both a joy and a challenge. With eclectic interest DeAnn's writing, covers many topics. She's been published in poetry, trade magazines, on blogs and has finaled in a Romance Writer's of America's Golden Heart contest. "I love words. More than that, I love the fact that I can read them and pull them together myself to create worlds and stories. Plus, in my own way, I get to help others through my writing."
Where to find DeAnn Sicard online
Books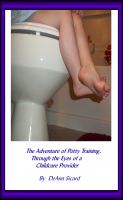 The Adventure of Potty Training, Through the Eyes of a Childcare Provider
by

DeAnn Sicard
The Adventure of Potty Training, Through the Eyes of a Child Care Provider Are you ready to start potty training? Every mom faces this situation some time in the first two to three years. It can be both exciting and scary. Ever wonder what your provider's thoughts were on the subject of potty training? Ever wonder about your provider's experiences? This is where you can find out.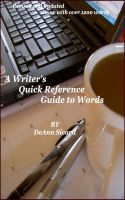 A Writer's Quick Reference Guide to Words
by

DeAnn Sicard
Revised and Updated, now with over 1200. This book is a great tool for the busy writer, student, professional or someone looking for a little more variation in their writing. It offers readymade lists of assemble words and phrases divided for quick and easy reference. Who couldn't use help with transitions in sentences, speeches, reports, letters or e-mails?
DeAnn Sicard's tag cloud