Deborah Robillard
Biography
I was born in Japan, the child of military parents. We moved to Georgia where I spent my early years. We traveled the world until I was eleven, then returned to Georgia, the first place I lived in America. There we "put down roots" and I received my education. I started writing at age twelve. I love the South and its rich history. Although my life's career was not spent as a writer, over the years I discovered that the art of storytelling—the weaving together of history and fiction—is part of the southern culture that was engrained in me from childhood. I now have my own military family—my husband and children, but the South and its people still provide the inspiration for my stories. Every storyteller leaves a bit of themselves in their stories, whether written or told aloud and handed down through successive generations. I hope you find a bit of yourself in mine.
Where to buy in print
Books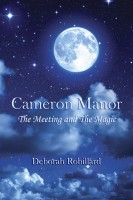 Cameron Manor The Meeting and the Magic
by

Deborah Robillard
Being born into the only life you could ever want is a rare and precious thing. Everything my heart desired was literally at my fingertips, so how could I have known that having dreams didn't mean I'd be able to hold onto them forever? For all its splendor and prestige, Cameron Manor taught me a lesson: "Every beautiful thing has at least one flaw and every wish you make doesn't always come true."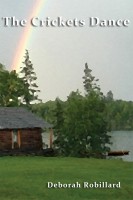 The Crickets Dance
by

Deborah Robillard
Price:
$3.99 USD.
Words: 81,140.
Language: English.
Published: August 10, 2012
. Categories:
Fiction
»
Romance
»
Historical
In 1863, Annabeth McGrath writes her life story for her unborn baby. Almost 150 years later, Angie Lawrence reads Annabeth's story and their lives become inextricably intertwined. Angie follows "clues" from Annabeth's journal to search for Annabeth's descendants. Will her search ultimately lead her to what she's been hoping to find all her life — love, marriage, and family?
Deborah Robillard's tag cloud