Jack Brandon
Biography
Jack Brandon is the pen name used by David Stuart Black for his Tom Wilder Thriller Series. His first thriller was written in the mid nineteen-seventies when briefly between jobs. It was not until retirement after a busy second career in business that he was able to get back to the fascinating process of constructing action thriller stories. In a recent local radio interview he added that with hundreds of new books becoming available every day, few other than well-known authors make any money from their efforts and, for him, the real reward is when readers are generous enough with their time and make the effort to write a review, however brief, to say how much they had enjoyed one of his books.
Where to find Jack Brandon online
Books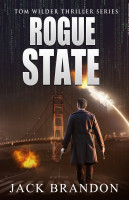 Rogue State
by

Jack Brandon
Can the US President tame the World's rogue states without going to war? Yes he can! He calls in Tom Wilder. Despite the mortal dangers of infiltrating these paranoid secretive states, Wilder's efforts lead to the first dictator being toppled. The dethroned tyrant moves to the US – intent on revenge. Can Wilder and the US Agencies find and stop him before he can cripple the US from within?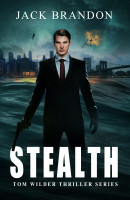 Stealth
by

Jack Brandon
(5.00 from 2 reviews)
The Russian President has tasked ruthless London-based Russian Oligarch, Victor Zorin to steal for him a devastating new high tech weapon from the West. He aims to use it to bring down the US and the UK. But the US has called in Tom Wilder, ex Special Ops Afghanistan War hero to stop Zorin. If you like the way Jack Reacher deals with opponents, you'll love the way Wilder copes with Zorin.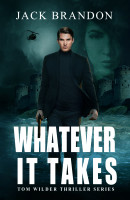 Whatever it takes
by

Jack Brandon
As a weapon of war it's unique. It can cripple vital homeland services – shut down power grids for example, bringing a country to its knees in just days. The Russian President's Fixer is out to steal it but unlike its inventors, his tyrant boss has no scruples – he will use it against civilians. Can he be stopped before world peace is shattered by his efforts to restore the former Russian empire?
Jack Brandon's tag cloud