Diane Vogel Ferri
Diane Vogel Ferri is a teacher, poet, and writer living in Solon, Ohio. Her essays have been published in Scene Magazine, Cleveland Stories, Cleveland Christmas Memories, and Good Works Review among others. Her poems can be found in numerous journals such as Plainsongs, Rubbertop Review, and Poet Lore. Her previous publications include Liquid Rubies, (poetry), The Volume of Our Incongruity (poetry), Flying over Midnight, and The Desire Path (novel). A former special education teacher, she holds an M.Ed from Cleveland State University and is a founding member of Literary Cleveland. Diane is available for speaking engagements & book signings.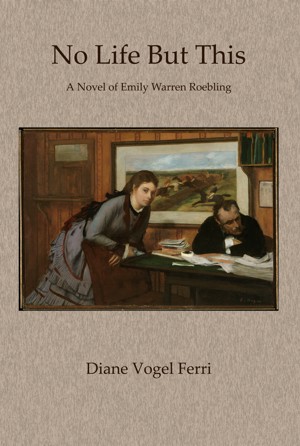 No Life But This: A Novel of Emily Warren Roebling
by

Diane Vogel Ferri
No Life But This: A Novel of Emily Warren Roebling, is based on the life of Emily Roebling, considered to be the first woman field engineer, and highly instrumental in the building of the Brooklyn Bridge. It is the perfect time to bring this remarkable woman's story to light in an era when women continue to fight for equality and to be included in STEM careers.