Denise Wilson
Biography
There's not much to include. I'm a single mother of course with not much time on her hands. When I do, my creative skills tend to grow whether I'm drawing, painting, writing, etc. I'm currently in college, heading towards my real estate career followed by getting an art degree in the Art Institute. Sometimes when I write, I have too many ideas rushing to come out which will cause me to revise my work almost every time! But, I am learning to control that.
Books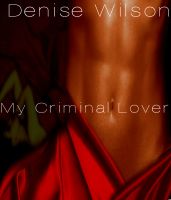 My Criminal Lover: Part 1
by

Denise Wilson
(2.00 from 1 review)
Victoria Jones seems to just have the worse luck ever. She lost a chance of a promotion, her lover of 6 months had left her for a fling and now she gets a visit from one of her clients that takes advantaged of her situation and gives her a night she won't forget. And he will be back!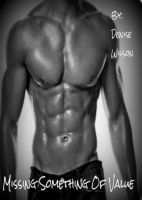 Missing something of Value: Short Story
by

Denise Wilson
A devastating love that leaves it into questioning. Even though love suffers through the hearts of all, sometimes it effects the ones with the softer heart.
Denise Wilson's tag cloud
Denise Wilson's favorite authors on Smashwords