Robert Donator
Biography
Robert Donator, an intense observer of Indian politics and an occasional writer is a descendant of the Englishmen who came to India to serve the British crown. He was born in June 1966. His grandfather Nigel, as a major in the British army saw action against the Japanese in Burma under Field Marshall Sir William Slim. Robert's father Richard became a part of the legatees of John Company or the East India Company. He became a tea planter in the hills of Darjeeling, the same place where Robert grew up and went to school. His two siblings, both sisters, went away to London to settle down there after finishing their schooling in Kurseong, in the district of Darjeeling.
However, Robert who was too much in love with Bengal and India had decided to settle down in Calcutta permanently, which was once the capital of Lord Robert Clive's business empire. It later became the first capital of the British government in India before it was shifted to Delhi. He is married to Dipti, a quintessential Bengali who hails from an old aristocratic family of Calcutta. They had met at a golf club of which they are both active members. They have two sons, Prasun and Sujon who though they found cricket more alluring than their studies, yet managed to pursue higher studies in New College, Oxford.
Robert is a tea taster with a former British firm now under Indian ownership in Calcutta. He lives in the same sprawling bungalow that his grandfather had built decades ago in Alipore, surrounded by stately trees with acres of green lawns interspersed with flower beds of various hues, which both he and Dipti personally nurture with much loving care. They still play their rounds of golf starting at dawn at the emerald Tollygunj Club, whenever they are not holidaying in exotic locations. Otherwise, it is tennis or the swimming pool that keeps them active in the event of the golf course becoming out of bounds due to the vagaries of nature.
What began as a casual diary for recording his reactions to world events, specifically to matters relating to escalating Islamist terrorism that has affected India longer than any other country, he took to writing seriously. Out of his meticulously researched efforts, a political thriller, a maiden attempt he has called The Counter Terrorist has emerged. It is about an ordinary young man rudely jettisoned from a cozy life of domesticity and thrust into an unfamiliar life of a detested and short-lived Jihadi. He arrives in Pakistan to become an even greater battle hardened mujahidin through the tutelage of the Lashkar-e-Taiba or LeT. There, he is assigned the job of a bodyguard to Pakistan's most feared mobster, Zulfiquar Khan, a fugitive on the run from India. Can he survive in such violence charged surroundings of which he had no desire to be a part?
Books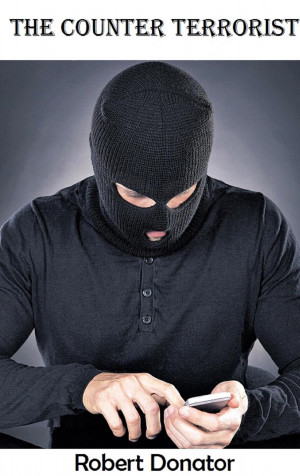 The Counter Terrorist
by

Robert Donator
Price:
$3.99 USD.
Words: 230,060.
Language: English.
Published: October 31, 2017
. Categories:
Fiction
»
Adventure
»
Action
A political thriller with bottomless chasms and morally grey areas. Here all characters are mere chess pieces in a ghastly game. The reluctant protagonist is forced into high stakes espionage and encounters set up by others of which he had no desire to be a part.You are being sufficiently warned; this is a nightmare journey and in parts, even gruesome. The squeamish should not read it.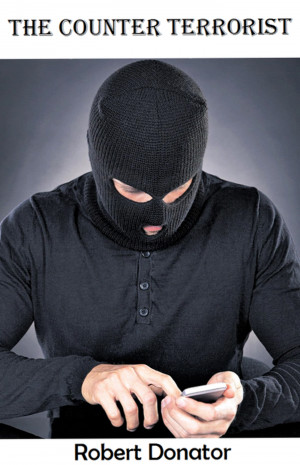 The Counter Terrorist
by

Robert Donator
We are tired of political correctness. We are the kick-ass Genx who loved this book that foretold coming of Trump. The protagonist who is a dyed in the wool terrorist suddenly meets a Druid like character of unknown faith up in the Himalayas who tells him and his cohorts what lies in store for those who are distorting religion to use it as a political doctrine to endanger human civilisation.
Robert Donator's tag cloud