Donnovan Campbell
Biography
A Newport News, Virginia native, Donnovan Campbell is a writer and author of the new novel series The Chronicles of Mother Earth Book One: The Elven Uprising. A highly skilled accountant and financial professional, Donnovan has spent many years reading sports articles and writing young adult fiction and fantasy novels, crediting his characters with unique positive perspectives in the darkest of times. He shows that no matter who you are or what you have done, you can positively add value to others. Donnovan otherwise enjoys a great cup of tea in the morning, spreadsheets, and running on ellipticals.
Where to find Donnovan Campbell online
Books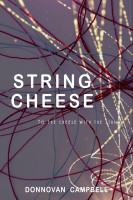 String Cheese: To the Cheese with the String
by

Donnovan Campbell
Facing a long, Florida summer of his brother's anger for using his favorite string in a homework project, Gary set off alone on an adventure to Wisconsin to retrieve it from his teacher. Helped by the Secret Detective Agency, his family is hot on his heels to find him, but will they find him before he makes it to Wisconsin or is the plucky lad more resourceful than even his family realized?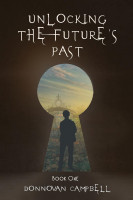 Unlocking the Future's Past: Book One
by

Donnovan Campbell
Shelby's fascinating life has been one of love, loss and heartbreak from the tragedy of his best Kindergarten friend's family, to losing his new best friend Amy due to a mob gunfight. Through dark humor and painful recollection, Shelby lives his final years telling and reliving his sorrow with his daughter. Will he overcome the deep sense of loss he feels, and will he ever forgive himself?
Donnovan Campbell's tag cloud