Doris Schneider
Biography
Doris Schneider is a writer, artist, and former professor of theatre at William Carey University and North Carolina Central University. While directing a play in Singapore, extra time in a lush hotel room prompted her to continue writing a story she had begun years before in a not-so-lush tent in the Blue Ridge Mountains. The result is Borrowed Things. Her interests also include short stories and memoir.
Where to find Doris Schneider online
Books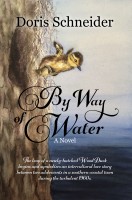 By Way of Water
by

Doris Schneider
A Mexican boy with a tragic past is befriended by a Carolina girl with a penchant for healing injured wild things through kindness and care. By Way of Water is a step back in time, a reliving of a love story in an exhilarating and complex decade of our nation's history, the 1960's.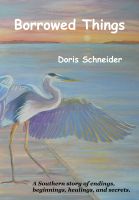 Borrowed Things
by

Doris Schneider
Borrowed Things is set in North Carolina, alternating between Durham and a fictional coastal town on the Lockwood Folly River. Anne Gray, a woman with a troubled past, finds a new home in the dying town of Pearl where she releases the memories of two failed marriages as she sails the waters of the Innercoastal Canal with a haunted Latino priest and an elderly woman who wears No Fear t-shirts.
Doris Schneider's tag cloud