Douglas Cobb
Biography
I received my B.A. in Rhetoric from the University of Illinois, my Master's in English from Arizona State University, and a Master's in Secondary Education from the University of Arkansas at Little Rock. Little Rock is where I met my wife, Beth. We have two children, Ben, who is 21, and Kaitlin, who is 17.
I taught high school for two years, but now work at Cloyes Gears, in Fort Smith, Arkansas. Lily, Unleashed is my first novel, but now I have three sequels out. The second one is Lily and PAWS: The Ghosts of Summer. The third is Lily and PAWS Solves Them All and the fourth is Lily and PAWS: Christmas Capers, I have also written a horror novel called My Brother The Zombie.
Books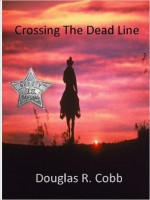 Crossing The Dead Line
by

Douglas Cobb
If you liked the book and the movie True Grit, you'll LOVE this Western/historical fiction novel based on the real-life exploits of Deputy U.S. Marshal Bass Reeves. Bass Reeves was one of the first African American lawmen West of the Mississippi. During his long career serving under the court of the "Hanging Judge" Isaac C. Parker, Reeves arrested more than 3,000 men and killed 14.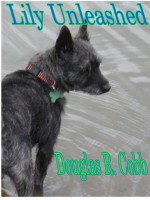 Lily, Unleashed
by

Douglas Cobb
Lily Unleashed is about Lily, the terrier-dactyl and leader of the crime-fighting organization PAWS (Private Army of Warrior Sleuths). Lily clouds the minds of humans, making them see her as a terrier, but she is, in reality, a pterodactyl. Can she, thirteen-year-old Celeste Quince, and the rest of PAWS hope to defeat the Scarlet SNURFLES? Read on and find out!
Douglas Cobb's tag cloud